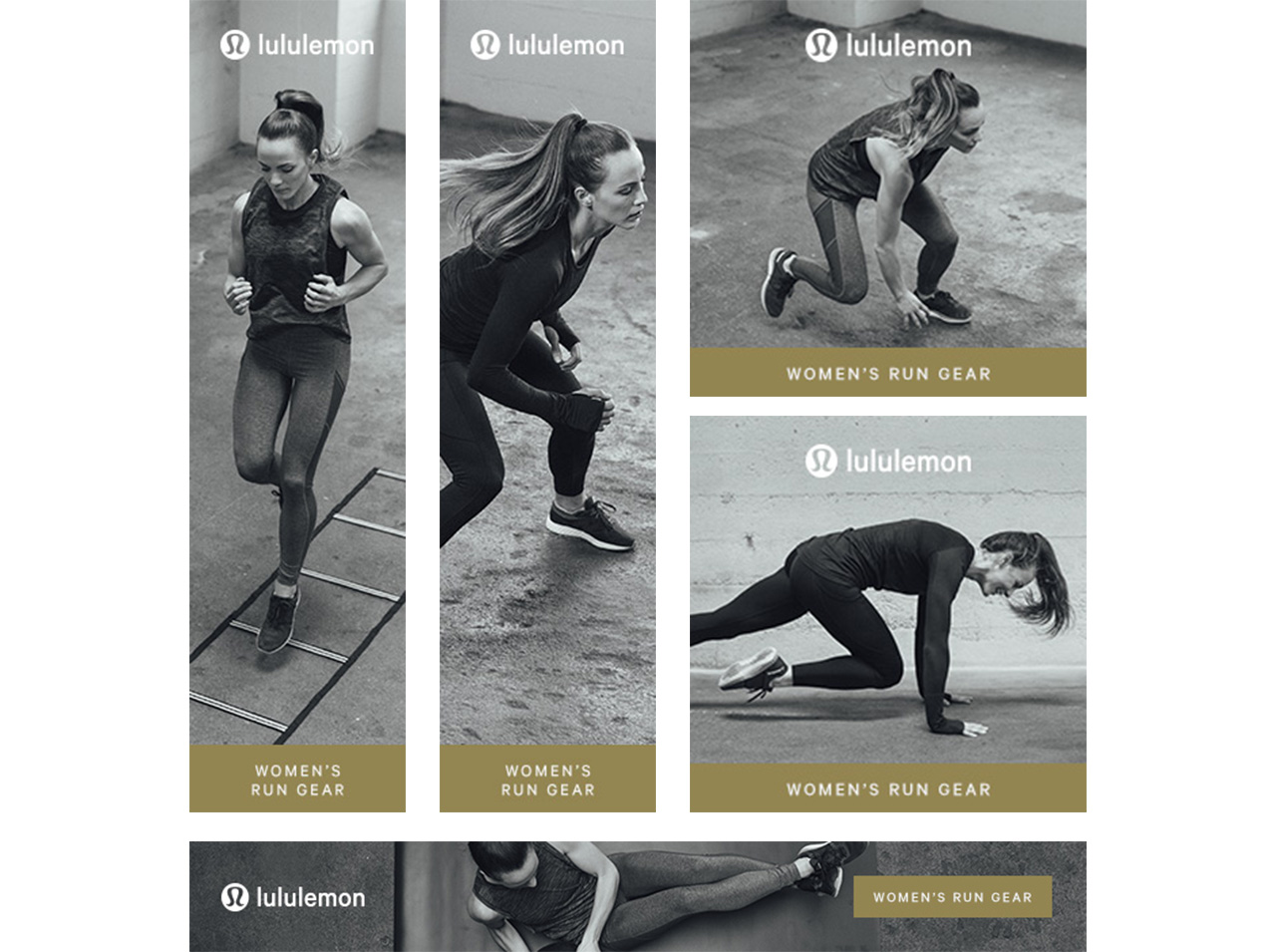 Digital Marketing
We created a series of digital paid and social ads that incorporated the major activities we make product for: Yoga, run, training and lifestyle.
Email Campaigns
A email marketing campaign was created for each activity that consisted of acquisition, activity segmented, product segmented and retargeting emails. A unique template was created for each email that could utilize film and photography from our yoga, run, training and lifestyle shoots.
Concept & Art Direction
We shot everything with an editorial edge in black and white in order to strip the concept down to it's essence, reflecting the theme of fundamental gear. All our poses in yoga, run and training were structured around the funtamental movements of each activity.
Using an environment that was ambiguous with directional studio lighting to highlight product detail, we created an iconic high-fashion look with an athletic subject matter.