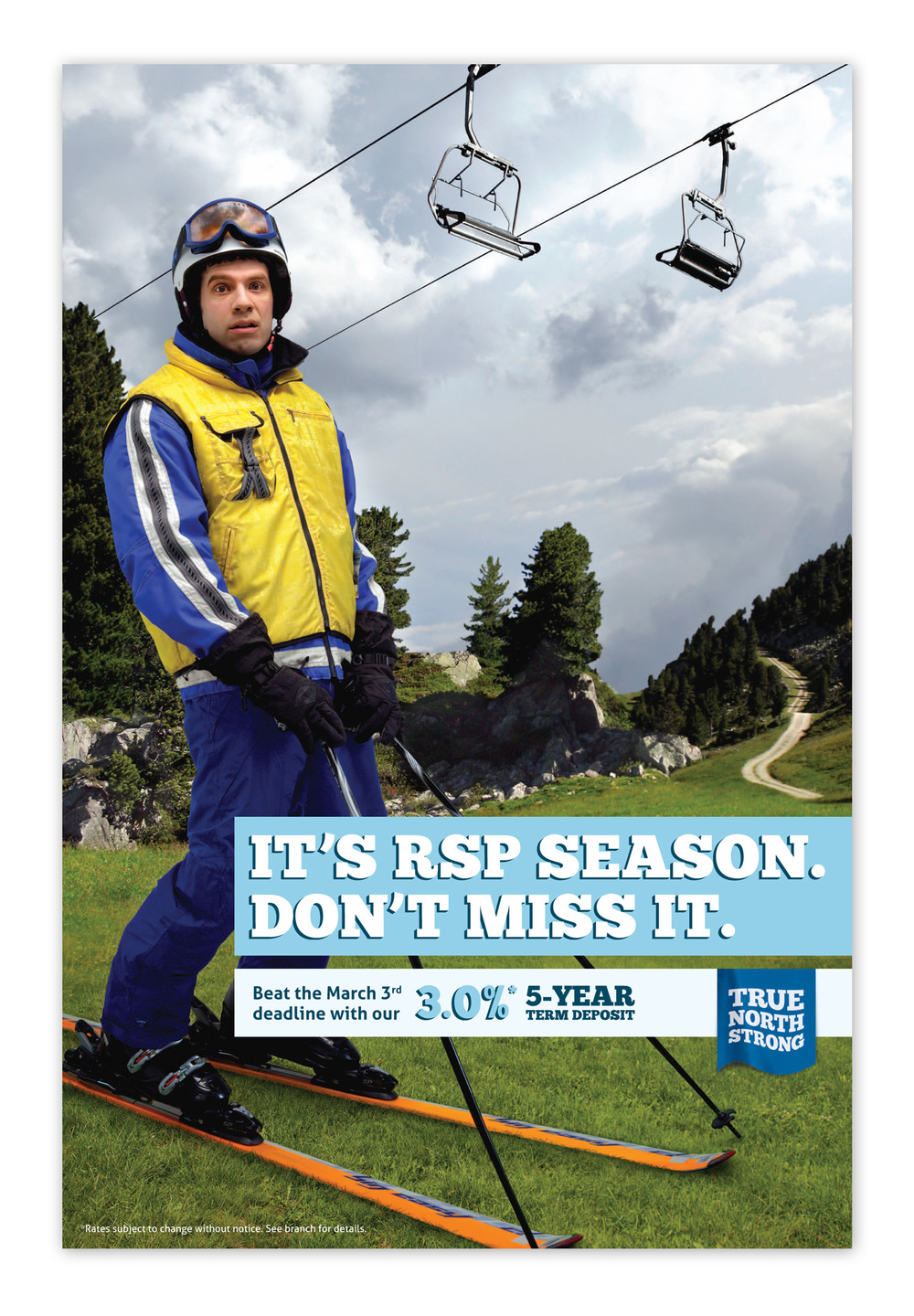 Northern Credit Union is a full-service, locally operated financial institution, offering personal and commercial products and services and financial planning expertise. After a full brand refresh, Dead Famous continued to produce monthly campaigns under the True North Strong umbrella. The creative always evoked a sense of quirkiness and a tone of voice that was neighbourly in true Canadiana spirit.
art direction, design & production
My roles on all things Northern Credit Union included art direction, graphic design, pre and post production and so much more. When you are part of a team of just 6 people, you quickly learn to wear many hats and you frequently change between them. I can officially add bear scouting to my resume.
Work completed at Dead Famous from 2014 - 2015 as Senior Graphic Designer