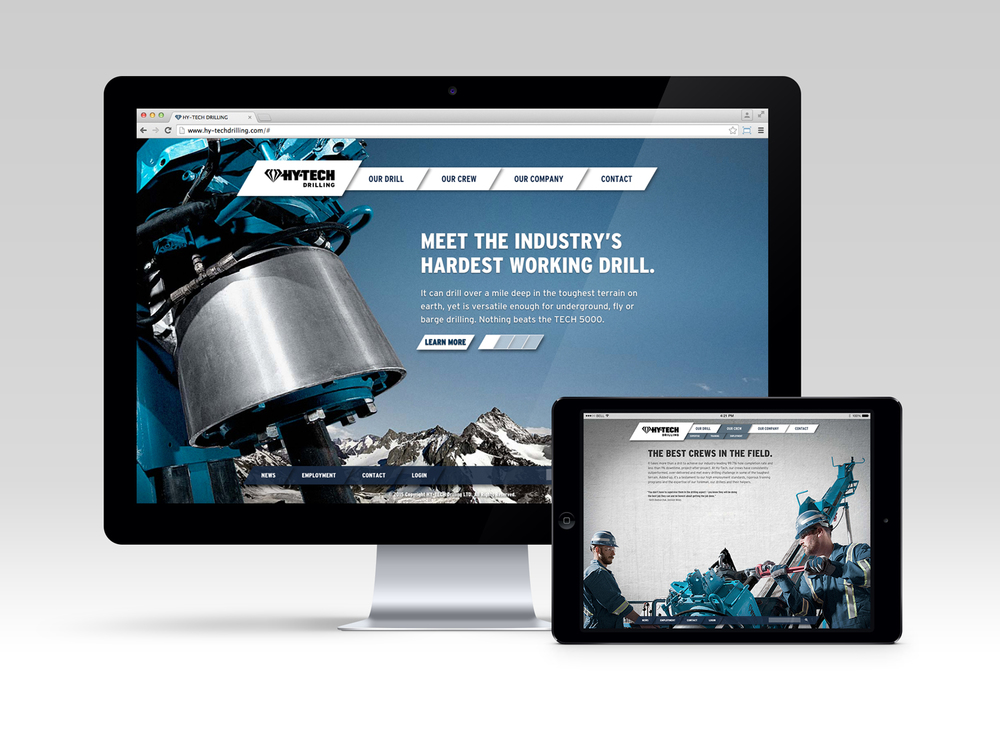 Art Direction
While researching this industry, we discovered that the visual landscape was very deliberate and almost cliche. What we found was special about Hy-Tech was the care and consideration they took with each of their clients and on every job. We wanted to emphasize that in our visual approach by isolating the backbone of the company: the people and the machines.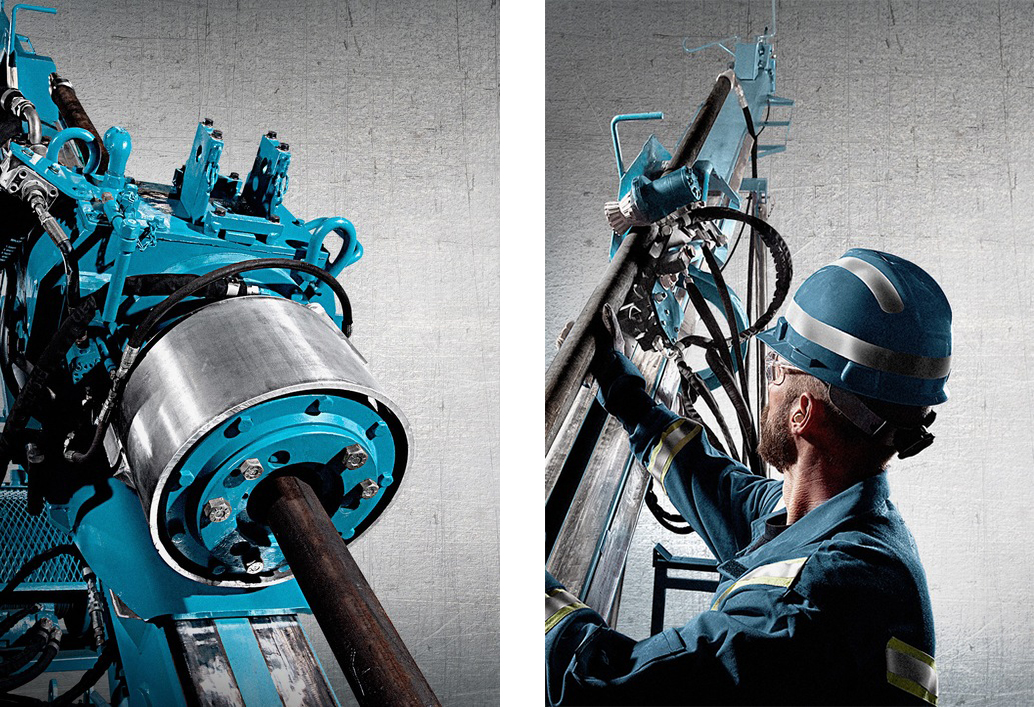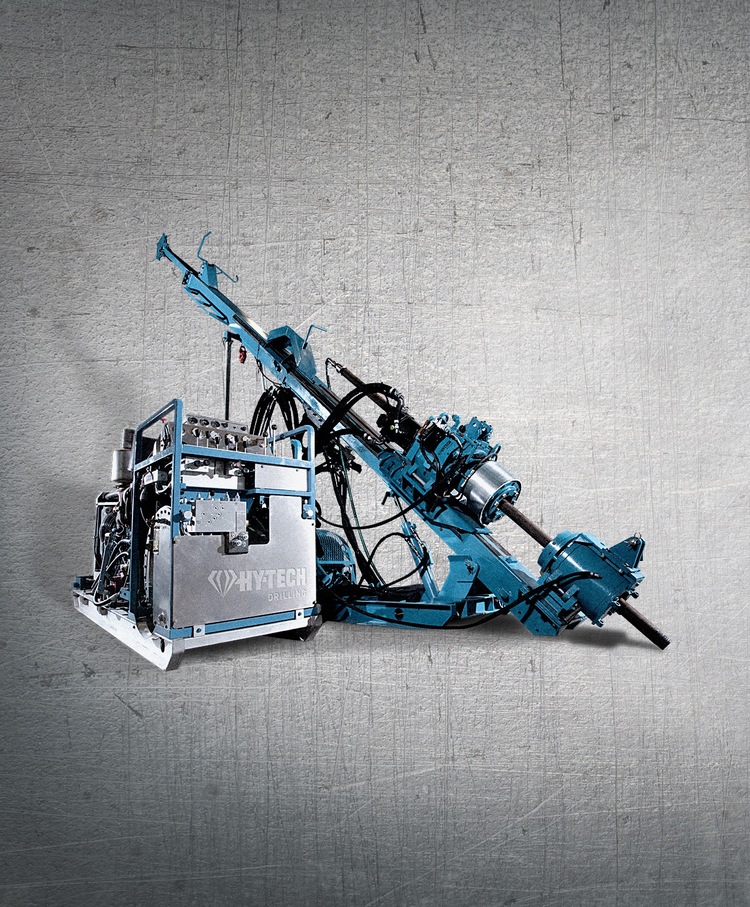 Compositing & Retouching
Compositing and retouching was a huge part of this project. It was next to impossible to bring all the machinerary down to the city to shoot it in studio, so we had to improvise. We shot most of the equipment insitu, then composited them on to textured metallic backgrounds. Sparks, water and other naturally occuring substances were shot in plates and built into the image and all the red coveralls were colour corrected to blue so we could stay true to Hy-Tech's brand colour.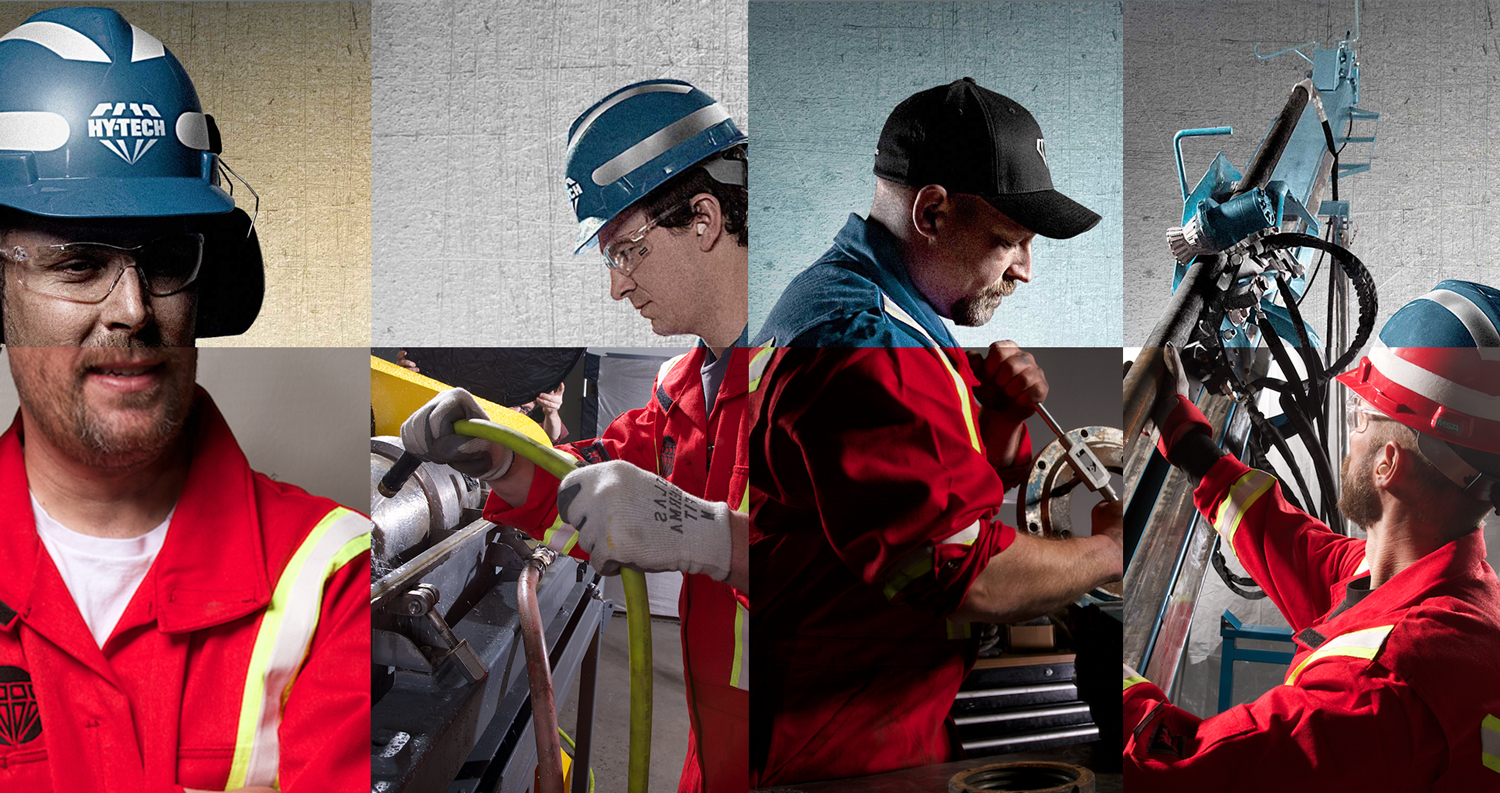 Trade Show Booth
The tradeshow booth was built with four kiosks all serving a different purpose. They were made up of a meeting area, iPad stations, a drill walk-through and website reveal station. To top things off (no pun intended) we built a rotating 3D version of their logo that spun as an actual drill head would spin downwards.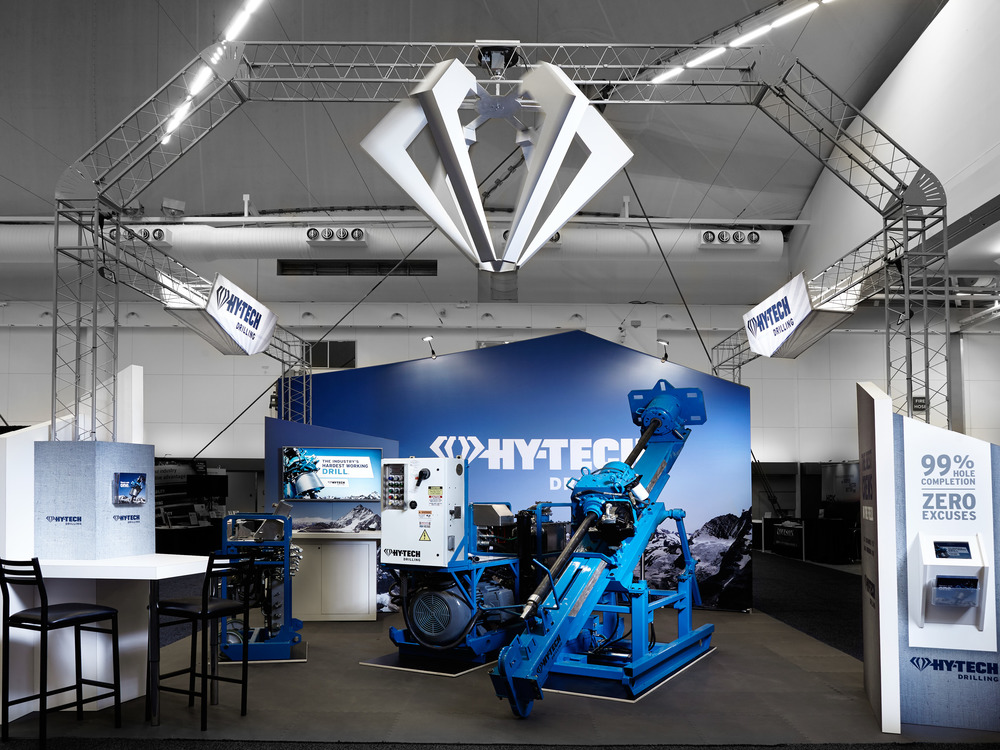 Corporate Collateral
Corporate collateral consisted of a stationery package, news paper advertising and a corporate brochure.